Shopping Cart
Your Cart is Empty
There was an error with PayPal
Click here to try again
Thank you for your business!
You should be receiving an order confirmation from Paypal shortly.
Exit Shopping Cart
It's my top 100 (and you can cry if you want to)...
Whilst there's bound to be cross-over, don't read this list expecting the IMDB top 100. My brain is wired in weird and wonderful ways, so it should be of no surprise that this list film crosses the entire spectrum. From childhood cartoons to Academy Award winners. From quiet dramas to screeching horror. It's all here. And it's all me. This Top 100 films of all time list is what all Top 100 films of all time...
Read Full Post »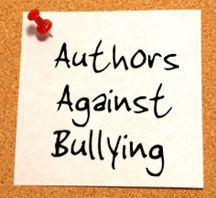 Condolences just aren't enough.
That's why I'm telling you that you're not alone. And I know that's hard to hear. Sometimes, the pain of loneliness ends up feeling a little like pleasure, which is why it can be so hard to give up.
You're not alone; take comfort in t...
Read Full Post »
Prologue: An Evening in Washington State
July Twenty-Eight, 2007
The house was a moonlit carving in the dark. There were no chirping crickets, no birdsong—just winter silence. The sigh of trees. Stacy Norman slept inside, unaware of her role in The Forgiveness. She'd been chosen because she appeared innocent, but she would suffer because she'd committed the unpardonable crime of kindness.
Her...
Read Full Post »
This is such an easy film to retell, but such a hard one to review.
The plot concerns Lindsay (Ashley C. Williams) and Jenny (Ashlynn Yennie), two American tourists travelling presumably alone through an unspecified part of Germany, not too far from the reputable Autobahn. Through some contrived plotting they end up stranded in the woods with a broken down car and a non-functional mobile phone. It's Whales's The Old Dark House story playing out all over ag...
Read Full Post »
Promising Wall Street trader Jake (Shia LeBeouf) partners with the epitome of greed and corruption Gordon Gekko (Michael Douglas) - who has recently been released from his eight year stretch in prison for insider trading. The reason for their teaming is two-tiered revenge on Bretton James (Josh Brolin). Why? Well, the mischievous, speed hungry James incarcerated Gekko way back when via illegal means and unwillingly signed the financial and literal death warrant of Jake's father figure, ...
Read Full Post »
You can un-tag your soul, right?
It's 2003 at Harvard University and Mark Zuckerberg (Jesse Adam Eisenberg) has just become an overnight sensation. On that night, drunk and bitter after being dumped by his girlfriend Erica (Rooney Mara), the seeds of Facebook were sown. His online juvenile prank catches the attention of elite school-mate entrepreneurs who snap Zuckerberg up to co-pioneer an exclusive social network for fellow students. But Mark is only half of t...
Read Full Post »
And thus the blog was born.

It sits here, one among billions.
Feel free to swing by and check it out whenever the urge arises. I can't promise that it will be updated daily. In fact, I won't promise that at all. Let's hope for a weekly engagement, shall we? Between the site, my day job, travel, writing and small clutches of nano-sleep, my priorities have got to settle somewhere. I'm sure you understand.
That s...
Read Full Post »
/